NDIS Plan Managers Victoria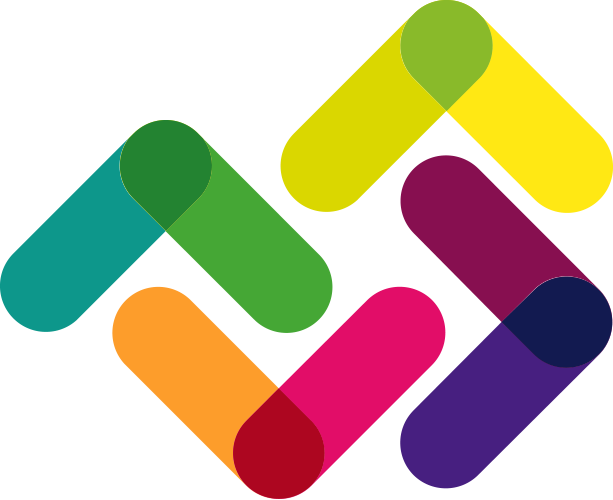 ISM's plan managers know how overwhelming and complex it can be to manage your National Disability Insurance Scheme (NDIS) funding. Our experienced plan managers remove the complexity.
If you are based in Victoria and looking for an NDIS plan manager to take the uncertainty and stress out of handling your NDIS budget, don't hesitate to get in touch with ISM. Our experts pride themselves on providing honest services, valuable support and professional guidance.
What is NDIS plan management?
ISM's plan managers help bring your NDIS plan to life. Wherever you're located in Victoria, our plan managers can help your reach your goals. Our plan managers for Victoria will provide you with the necessary direction, knowledge and support to effectively manage your NDIS plan.
At ISM, our NDIS plan managers for Victoria prioritise the needs of our clients in order to deliver a flexible all-encompassing NDIS management service. Our plan managers ensure your desired outcomes and interests are always top of mind throughout everything they do. We ensure we find the correct balance between giving you the freedom that you need through choice and control, without the burden of managing the NDIS plan. This can save you a significant amount of time in terms of acquiring the correct knowledge and implementing the funding plan yourself.
Our plan managers are dedicated to helping you reach your unique goals efficiently. Our aim is to make NDIS funds management as simple and stress-free as possible.
How our NDIS plan managers for Victoria can help you 
Plan managers are experts with the NDIS, with extensive knowledge on how to best manage, budget and track NDIS spending.
When you work with ISM, we ensure you don't have to waste your own time completing administrative tasks, such as paying providers and processing claims. This gives you the freedom that you need to enjoy your life, while knowing that your NDIS funding is being managed in a way that is of most benefit to you.
At ISM, our NDIS plan managers for Victoria ensure they build close relationships with the people that they work with. As such, we go beyond simply managing funding. ISM's plan managers can leverage our pre-existing relationships with the National Disability Insurance Agency (NDIA) and make valuable connections with relevant providers and services so that they are easily accessible to you.
Why our Victoria NDIS plan managers are for you
For NDIS recipients, there are a number of options available for managing funding. With so many options to choose from, it can be difficult to know which is most appropriate for your needs.
Our NDIS plan managers for Victoria take pride in providing honest service at all times. We work with transparency, and ensure the needs of our valued clients are always the priority. It is important to us that our clients have confidence in the service that we provide at every step of the journey.
ISM's NDIS plan managers are committed to identifying how NDIS funding can be used to benefit the unique needs of our individual clients. We can then work to help utilise funding in ways that are most useful for you.
At ISM, we empower our clients to take charge of their finances with confidence. Our plan managers for Victoria take a unique approach to NDIS plan management, providing outstanding service and empathetic support to the people who we work with. Everything that we do is based on our core offerings and values:
Supporting personal choice with calmness, knowledge and empathy
Treating all our stakeholders as though they were our own family.
Your ISM Plan manager gives you control through Support and Guidance:
Independently owned: with no links to corporations, we're unbiased, delivering honest services paired with expert guidance you can trust.
Expert in finance management: we have extensive industry experience across a variety of relevant financial avenues, such as NDIS funding procedures, budget management and bookkeeping services.
Industry experience where it counts: for NDIS recipients looking to reach their financial goals, we know what it takes to get there.
Strong industry connections: we leverage existing relationships, working with valuable stakeholders to achieve brilliant outcomes for our clients.
Reliable service Australia-wide: whether you're situated in a large city or rural or remote town, ISM has the capacity to provide you with exceptional service from our established virtual offices. For those looking to meet in-person, there's also the option to visit our head office in Bundaberg, Queensland.
Our attributes are what set us apart from other NDIS plan management services. They are the reason Victorian NDIS funding recipients choose to work with us and put their trust in our team.
ISM's budgeting and financial capacity building subscription
ISM's NDIS plan managers work closely with our Victoria-based clients. We provide a unique and tailored service, ensuring our clients are included in the entire fund management process. We take the time to understand the unique circumstances of each individual we work with. By fully understanding our client, we can offer the most relevant assistance to them. ISM provides a budgeting and financial capacity building subscription that combines independent advice with reliable, friendly service. At all times, our focus is on our client and helping them reach their goals.
We ensure our clients always know exactly where their funds are being spent through providing in-depth monthly reports and statements. This eliminates the stress of compiling the information manually and allows clients to easily track spending. This reporting allows clients to ensure they stay on track in working to achieve their goals. We encourage clients to look at their reports and let their plan manager know if there are any areas they'd like to adjust. Our NDIS plan managers are there to provide the knowledge and expertise required to redirect funds.
At ISM, we are committed to empowering our clients. That's why we offer financial training sessions that are free of charge for clients. These financial training sessions each last 30 minutes, and clients can access as many sessions as they would like. This allows our clients to improve their financial knowledge, while experiencing the freedom that comes with engaging an NDIS plan manager. This service is ideal for NDIS recipients who want to achieve true independence.
Additional benefits of our service include:
The assurance and peace of mind that comes with knowing any invoices will be paid to providers within two business days;
The option to use both registered and non-registered providers, giving you greater control and more choice. If you were to engage in an NDIA managed NDIS, you would be restricted to using only providers who are registered;
The alleviation of any stress that comes with managing service agreements, as our team will take care of this for you;
The secure storage of any related paperwork and reassurance that documents are safe and readily available so, in the case of an NDIS audit, you're adequately prepared;
If service providers encounter any uncertainty, such as surrounding invoices, our team can provide them with expert advice and guidance, helping them effectively work under the NDIS;
Enjoy flexibility and independence without the significant time or expertise commitment that's typically required for NDIS self-management.
In addition, we have a range of premium features in our budgeting and financial capacity building subscription include:
Assistance in selecting providers
The development of service agreements
The development of monthly budgets
Access in-depth monthly reports and statements detailing your spending;
Enjoy unlimited, free financial training sessions, with each lasting 30 minutes;
The flexibility and freedom to make purchases through a collection of online retailers, such as eBay (as part of our 'Product Procurement' Service).
ISM's specially designed NDIS budget tool
ISM created an NDIS budget tool that makes managing finances simple, so that our clients can take control of their funding. The tool enables users to keep track of NDIS funding and spending, reducing the confusion that is often associated with manual budgeting processes.
Find out more about our NDIS budget tool through our professional plan managers. They can assist you in getting started with the tool, so that you can continue on your journey to financial expertise.
Get started with ISM plan managers Victoria
If you want to find out more about how ISM's plan managers for Victoria can help you work towards your goals, get in touch with us today. Our friendly team will talk you through your options for receiving support and guidance so that you can take the leap with confidence. Our plan managers are committed to creating ongoing relationships with the people we work with and deliver ongoing advice to keep you well on track every step of the way.
For more information, or to discover if you're eligible for the NDIS, please don't hesitate to get in touch with our NDIS plan managers for Victoria.
sign up online now
Speak to us
Related Services:
Start your journey toward true independence and self-managed NDIS with ISM's training service >
Take command of your NDIS funding with our friendly NDIS budget tool >
Start your NDIS journey off on the right foot to help you utilise your funding in the most useful way >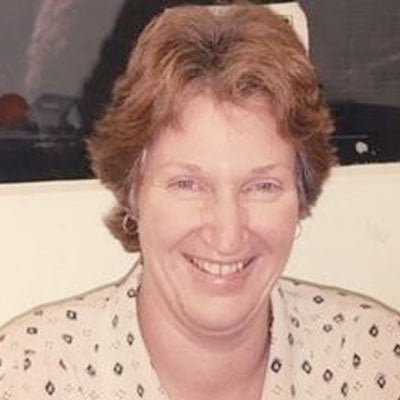 "As a sole trader in a rural setting, ensuring payments were made fast was important to my service, thanks ISM for your prompt replies to emails and payments."
- Psychologist, Rockhampton and customer since 2016.