We make NDIS Plan Management easy for you:
With ISM you're in safe hands
Since the NDIS was born, we have been providing exceptional service and compassionate support to thousands of people:
Supporting personal choice with calmness, knowledge and empathy
Treating all our stakeholders as though they were our own family
ISM gives you Control of your NDIS Plan through Support and Guidance
Remain in charge of your plan while we take the stress and strain of daily cash management away
Keep your independence and relax, knowing you can track your funding
Allocate and manage your funding to where you need it most
The comfort of making the right purchases you need on time, every time at the right price
We are your partner to gaining independence and loving life
The NDIS is complicated. With our experience and expertise by your side, you can live the life you want. We are built on customer recommendations and are a true boutique family-managed business. A deep commitment to the aims of the NDIS and customer care is part of our DNA.
Learn about ISM
Mandy
Mandy has over 15 years of experience with children and adults who experience developmental difficulties and disabilities.
Zach
Zach is passionate about using technology to empower people to make sense of complex funding procedures and legislation.
Why so many people

like you

choose ISM
Personal relationship manager
Treated with respect and care
Fast invoicing processing
Permanent support throughout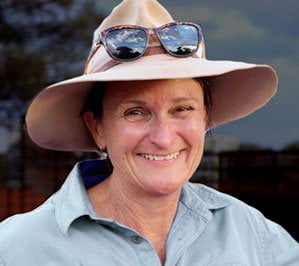 "I struggle a lot with trusting and connecting to people; however, Zac and the team at ISM have helped me every step of the way to maximise the benefits that I gain from mine and my children's NDIS plans. Now I wouldn't let anyone else provide this service to us."
– A proud mother and customer since 2016.
Where to start with ISM
A management plan with ISM empowers you to make informed decisions with the guidance and support of expert professionals.
It's easy to find out if ISM are the right fit for you:
Speak to us
We listen and give you tips and advice about making the most of your NDIS funding.
Review your plan
We do an in-depth review of your plan and see whether it considers your goals and needs.
Provide options
Using our experience and expertise, we make helpful suggestions specific to you.
Explain your options
Finally, we explain the different options to you; only then do you need to decide.
The NDIS is complicated, and we believe that by speaking to us, you can find the best path to gaining independence and loving life.
Let's have a conversation, and let us show you how we can help.
ISM can answer all your questions
These are just some of the most common questions we get asked.
We have considerable experience and are happy to answer any questions you may have about a new NDIS plan or your existing plan:
Read more FAQs